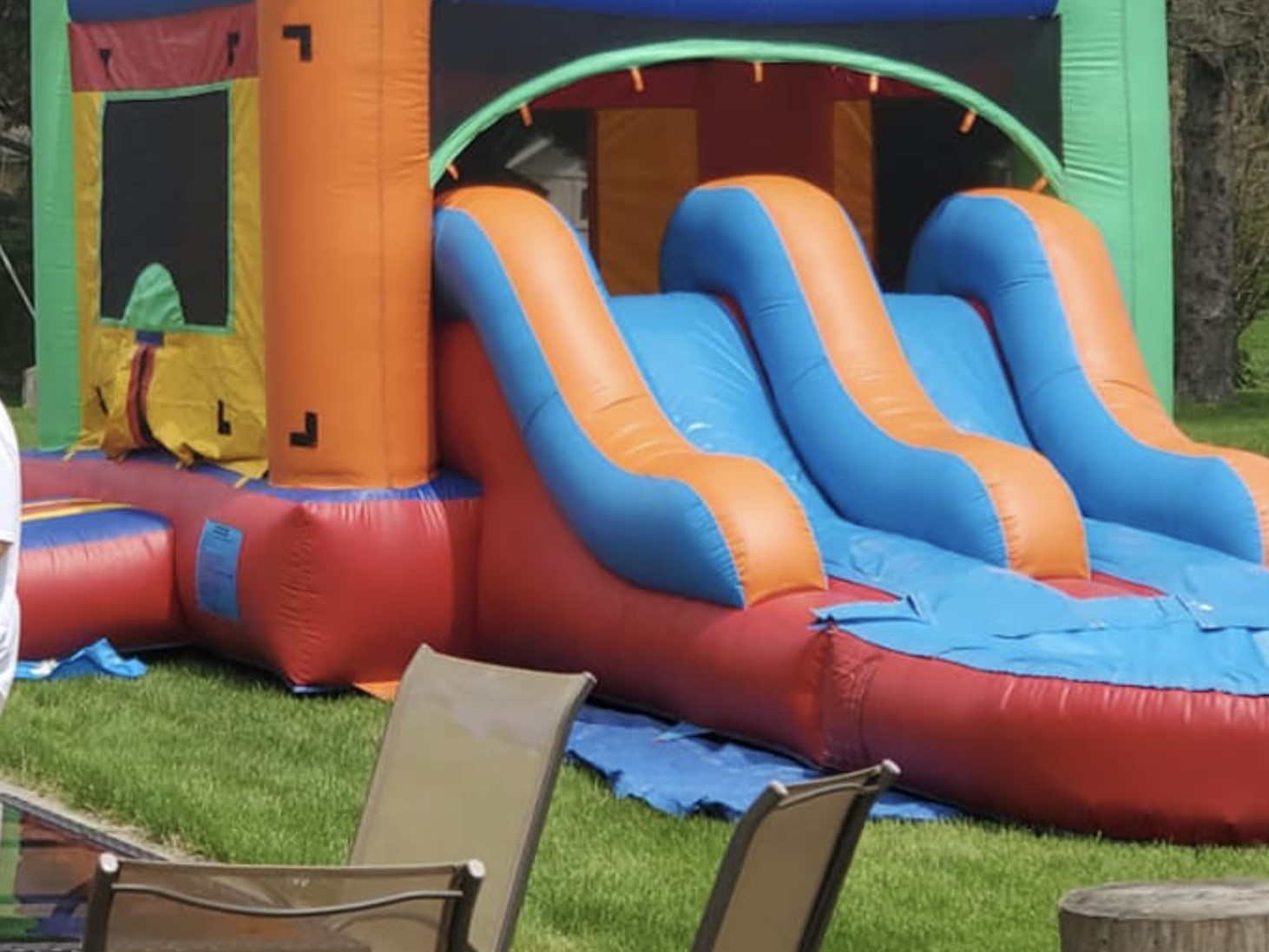 Rocklin Bounce House Rental offers a diverse range of inflatable slides that can add an extra element of fun to any event. Our selection includes slides that are 15 feet tall, as well as wet slides that are over 35 feet tall, providing something for everyone. Our professional staff takes every precaution to ensure the safety of your guests during setup, which typically only takes an hour and we arrive with ample time before the event begins.
We place the highest priority on safety for all of our inflatable slides. Our team is well-versed in the proper setup and operation of each slide, which is equipped with state-of-the-art security and stability technology. Whether you are planning a birthday party, school event, or community gathering, our inflatable slides are sure to make a big splash! Contact us today at (916) 915-9507, to book your next event, and rest assured that our inflatable wet & dry slides in Rocklin, CA, will provide endless fun in a safe and secure environment.
Dry Slides
Make your event more exhilarating with our impressive collection of dry slides! Our slides come in a variety of sizes and shapes, ranging from 15 to 35 feet in height. They're perfect for events where water is not an option or if you prefer to keep clothing dry. These thrilling slides boast steep slopes, winding turns, and high-speed descents that ensure endless hours of entertainment.
We prioritize the safety and enjoyment of our guests by conducting thorough inspections and maintenance of all our dry slides. Our team of professionals is experienced in installing these attractions in specific locations for optimal fun without compromising safety. With us managing every detail, you can be assured of a successful event.
Wet Slides
Make a splash at your next party and stay cool with our exciting selection of wet slides! Choose from a wide variety of sizes and themes to find the perfect fit for your event. Our team will set everything up and all you have to do is turn on the water to watch your guests climb up in anticipation and then slide down into a refreshing pool of water. Laughter and excitement will fill the air as people slide past each other.
Our wet slides are great for any occasion, from birthday parties to corporate events, and offer fun for both kids and adults. You can rest assured that our professional team will set up everything to ensure a safe and enjoyable experience. Don't wait any longer—reserve your wet slide today and let us take care of all the details.
Ensure your event is an absolute hit with our top-quality dry slides at Rocklin Bounce House Rental. Whether you're organizing a family reunion, birthday party, or corporate event, our impressive assortment of dry slides promises to provide endless fun and thrills. Contact us today to discover the variety of dry slides we offer and to reserve yours now.
Rocklin Bounce House Rental: (916) 915-9507.